We will match any genuine competitors price. Please call (08) 9528 5124.
Proudly Serving Mandurah Bins
At Neptune Skip Bins, we offer same day skip bin deliveries to the city of Mandurah and surrounding WA areas. Mandurah is one of our main traveled to service areas.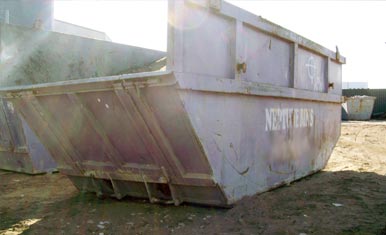 With an over 80,000 population in Mandurah, there is a constant need for green waste and other rubbish removal projects that keep us quite busy in and around Mandurah city.
Skip Bins Mandurah Areas
The Pleasures of Mandurah: This Western Australian coastal city is a delightful place to deliver our Neptune skip bins throughout. From the dolphins populating the Halls Head Beach waters to the Yalgroup National Park, the beautiful Lake Clifton, the Creery Wetlands, and many more sites to see and experience, the southwest coastal city of Mandurah is truly a pleasure to serve.
From Pinjarra To Kwinana Beach: Mandurah is within "Zone-1" of our dedicated skip bin service areas. On the northern part of Zone-1 are the Rockingham skip bin deliveries. We can deliver skip bins to Pinjarra further inland and down south as well.
Accurate Skip Bin Mandurah Deliveries: On many of these drop-offs, we've been thanked for the location accuracy. This is because while some may not pay special attention to these types of details, we like to make sure that you will receive your skip bin at the exact location you need it at.
Latest Mandurah Skip Bins Company Reviews
"Excellent service, super friendly and very accommodating staff. Definitely our go-to when we need a bin." – Pam Mac reviewed Neptune Skip Bins — 5 stars
"The friendliest, most punctual and affordable waste management service around." – Michael Boyd reviewed Neptune Skip Bins — 5 stars
Order Your Skip Bin In Mandurah Today!
You can book one or more of our 6 bin sizes anytime. We're happy to load our skip truck and come right to you within 24 hours any day of the week. Click here to view availabilities for skip bin hires Mandurah, Pinjarra, Rockingham and more.
Book now or if you prefer, get in touch first. Just give us a call, send us a message here on the website, or reach us on Facebook too!
We deliver bins to Perth areas too! Mandurah is around 70 kilometers south of Perth, and we can deliver skip bins to any coastal areas between the two cities.
Thanks for your interest in Neptune Skip Bins.
Cheapest skip bin hire in Mandurah, 100% Guaranteed
If you've found a better rate on skip bins from a legitimate competitor in the area, let us know! We guarantee to out-price anyone and will hold ourselves to it if you show us someone pricing their bins at lower rates.