We will match any genuine competitors price. Please call (08) 9528 5124.
Rockingham, Western Australia
Book A Skip Bin In Rockingham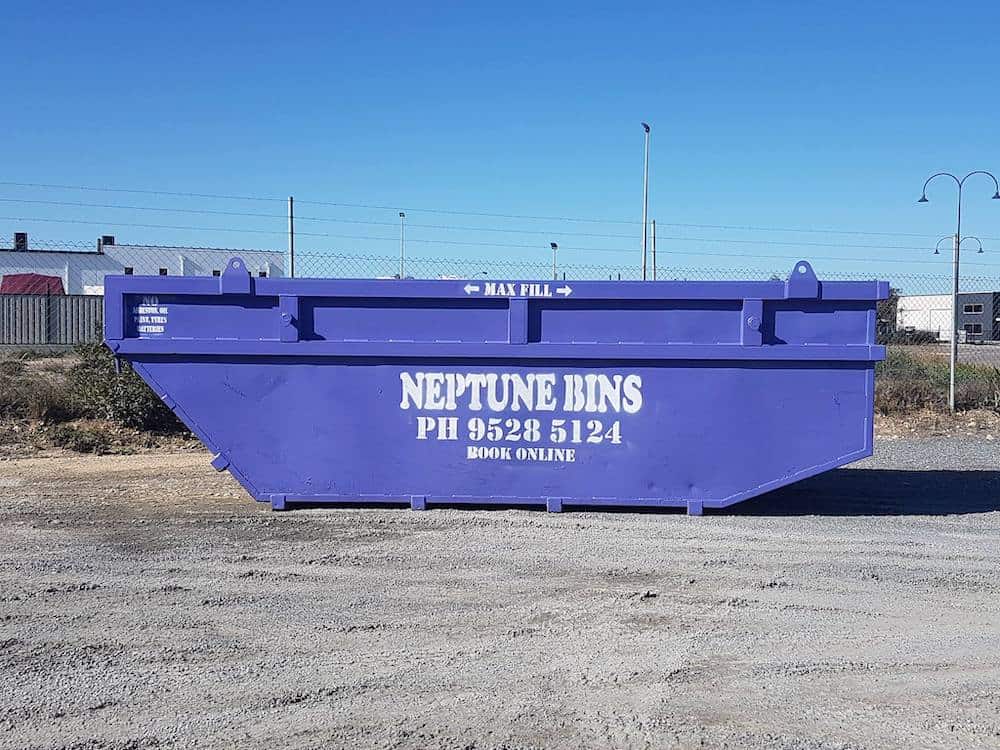 We're proud to be serving skip bins in Rockingham and its surrounding areas for just under a decade now. If you're in Rockingham and need rubbish removal services, get in touch with us today!
Check our skip bin availabilities and book them here on the website. Or you can call us to place your skip bin rental order as well.
We have them in all sizes for you to choose from.
Why Order Your Rockingham Skip Bins From Neptune?
Location accuracy: Out of all the small details that matter most within this rubbish removal industry, drop off location accuracy is one right at the top of the list. Time over time we've been complimented with not only our timeliness, but for our bin drop off accuracy too. We know Rockingham, so if you need pinpointed drop-offs and a rental bin service that pays attention to detail, we have you covered.
Lowest Price Guarantee: If you find any established competition that gives you better rates, but you also want guaranteed accuracy and great service that we offer, just let us know. Our lowest price guarantee means we'll simply give you a better rate that still includes our free ramp and same-day delivery if needed.
Complimentary Ramp & Same Day Service: Need your skip bin today? If you are in an immediate need, get in touch right away. We'll confirm your order details and get the truck loaded and on the road to your Rockingham location ASAP.
The Map: Rockingham Service Area Skip Bins
---
From sightseeing to kite surfing, we're grateful to be able to deliver Rockingham skip bins every day of the week! Order online or give us a call. We're looking forward to help you. You can view all of our bin rental sizes here.